Lazy Anchor Saddle Club Youth Achievements!!
We are Proud of the LASC Youth Achievements!!
This is a page dedicated to the achievements of the LASC youth! If you have news that you would like to have appear on the LASC website regarding members either youth or senior, please forward a picture and description to the LASC publicity and advertising committee. Your news can also be sent to any LASC board member who will in turn forward your article onto our publicity committee. LASC is always proud of our members and their achievements!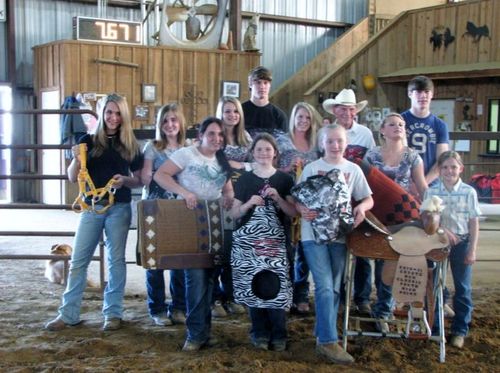 2010/2011 COYOTE RUN WINTER SERIES WINNERS
CONGRATULATIONS
pictured are: Haley Anderson, Stephanie Cason, Gabrielle Hipple, Brooke Smith, Emily McGroom, Dylan Cochran, Mr. Aubry Lemmon of Coyote Run Arena (our apologies to everyone as we do not know the names of those pictured who also won at the Coyote Run winter series)