Sponsors
Check out our sponsors and thank them for their support by using their services or dropping in on their businesses..

Los Pilares Mexican Restaurant
4791 Navy Road Millington, TN 38053
Phone : 901-872-0878
(GREAT food, AWESOME People and the best MARGARITAS anywhere)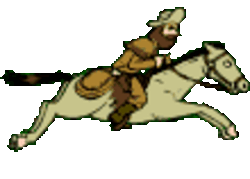 Phone (901)872-2281
Hours : Monday - Friday 7 AM to 6 PM
Saturday 8 AM to 12AM

(Click on Big Creek to be redirected to their website)

Our mission here at Big Creek Animal Hospital is to provide your pet with the best possible care. From surgery to basic nail clipping, we want to ensure that your furry friend is as happy and healthy as can be. The veterinarians here at Big Creek Animal Hospital are highly skilled in diagnosis and are knowledgeable about the most advanced and best treatment methods available for your pet.
Our professionalism, friendly team, and desire to go the extra mile put all our guests and their owners at ease. Thank you for visiting Big Creek Animal Hospital. We look forward to exceeding your expectations.
Dr. Kim M. Garner D.V.M.

Dr. Brent Pugh D.V.M.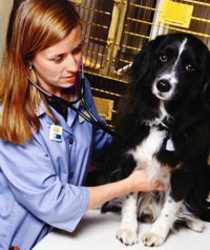 Riding a horse across open space, rounding up cattle, growing an abundant garden and a lush lawn, playing with a favorite pet, undertaking an agricultural venture, having a direct relationship with the land, enjoying nature, or simply seeking peace and quiet.
Those are the simple dreams and desires of people who long for and live in the country. Serving that rural lifestyle is the mission of Stockdale's, a store like no other.
The country meets the city at Stockdale's, which is simply the best rural lifestyle store in existence. Our attractive, conveniently designed stores provide a comfortable, welcoming environment and a large selection of quality products for the home, the farm, and the family. Only the best, most trusted brand names make it to our showroom, which is filled with supplies for part-time farming operations, items to pamper your pets and horses, top-of-the-line clothing for all types of activities, outdoor equipment for hunting and camping, lawn and gardening gear, country-inspired gifts and decor, and much more.
And while you're here, Stockdale's friendly staff will treat you like family, and we promise you'll have an enjoyable shopping experience. We're large enough to meet your needs, but small enough to appreciate your business. And we understand how to serve the rural lifestyle, because we live it, too.
So welcome to Stockdale's, neighbor. Whether you've got a backyard, several acres, or an entire farm, we have everything you need with the service you deserve.
(Click on Stockdale's to be redirected to their website)

(Click on Dealbud.com to be redirected to their website)

With thousands of decals online, we probably have what you are looking for. Either browse or search our Decal Stickers. If you cannot find what you are looking for here, no problem, E-mail us and let us know what you are looking for. We have 10,000+ decals on our design computers. We will be happy to design what you need and send an E-mail for your approval. Remember that lettering can be added to most decals at no charge. Custom made to meet your design specifications. Choose the size, shape, color that works for you. And even customize by adding your text. We want to customize your order to your satisfaction.If you need a custom vinyl sign or decal to advertise your business, put graphics on your car or motorcycle, DOT lettering for your truck, we have it all.Our selection also includes horse trailer decals, mailbox decals, decals for SUV's, storefront and window lettering.We appreciate that your sign, or decal, is important to you and with this in mind: We will always send you an E-mail with a color proof of your design before we process your order. We want you to be happy with the results.All our decals are easy to install, and are made of top quality cast vinyl with a minimum 7 year life span and can be applied to:
* Windows* Store front* Doors* Painted surfaces* Helmets* Skateboards* Boats* Trucks* Mailboxes* Vans*Horse Trailers

Woodland Tree Service
Woodland Tree Service, LLC. (click on Woodland Tree Service to be redirected to their website) is a locally owned and operated company serving Memphis and the Mid South's tree care needs. We are licensed and fully insured including workman's compensation insurance. With decades of combined experience, rest assured we have the knowledge and capability to handle all of your tree care needs. Woodland Tree Service is a member of the International Society of Arboriculture, the Tree Care Association of America, Mid-South Better Business Bureau, West TN Urban Forestry Council, and the Memphis Area Home Builders Association. These organizations support our company in dealing with the unique challenges and proper techniques associated with the urban forest environment. We believe it is of the utmost importance to stay involved in local organizations that promote ethical business practices and customer service standards. ISA Certified Arborists provide free consultation and estimates to all our clients, and a 100% satisfaction guarantee. Some of our local commercial clientele include the YMCA, Chamberlain and McCreery, Inc., The University of Mississippi, as well as multiple apartment and condominium complexes. Over the past year we have served over 1,200 satisfied residential and commercial customers and references are provided. We accept all major credit cards and provide emergency service 24 hours a day. Please visit the rest of our website and feel free to contact us at anytime for you tree care needs.
Sincerely,
Terran S. Arwood
President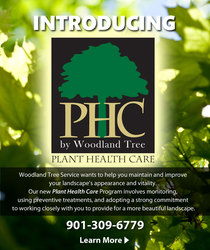 (Click on Mid South Feed to be redirected to their website)
Mid-South Feed & Seed are here to meet your needs.
If you need it for your animals, you can most likely find it at our store. It was a blast having Rick Wheat and his team here on March 7th, 2009. Rick volunteered to come help Lisa raise money for her mission trip in April.
Lots of people showed up with their horses. Rick and his team got a chance to demonstrate the Noavel Headstall on many different horses...even ones that didn't like to be handled when they first showed up.
Thanks Rick for coming out, working hard, and for all your friendship and support!

Contact Us
Mid-South Feed & Seed
4659 Shelby Road
Millington, TN 38053

901-872-1556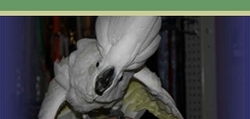 Click on Fastenal to be redirected to their website
The Fastenal story began in November 1967 when company founder Bob Kierlin opened the very first Fastenal store in Winona, MN. The front desk was a salvaged wood door, the decor was "early Salvation Army," and the first month's sales totaled $157. Despite these humble beginnings, Kierlin had a clear strategy for Fastenal's success: provide the kind of service that keeps customers coming back. He later drilled his vision down to four simple words: "Growth Through Customer Service."
We've been guided by that motto ever since. Through the years, Fastenal people have made extraordinary acts of customer service routine, steadily earning Fastenal's reputation as a reliable, "can do" supplier. Some of the stories have become company lore: the store manager who strapped product onto a snowmobile to deliver an order in a massive snowstorm; the time we reverse-engineered a part overnight to help an automaker keep the assembly line running. Others blur together -- countless episodes of keeping stores open late for customers, pulling all-nighters to fulfill emergency orders, and driving hundreds of miles to pull and deliver desperately needed products. Every Fastenal store employee has stories like these to share, and they'll log many more before they hang up their Fastenal blue work shirts.
These remarkable individual efforts are backed by a company-wide commitment to innovate new and better ways to serve our customers. We've built America's largest industrial supply store network to provide customers with local service and immediate product availability. We created an in-house manufacturing division to quickly make unavailable parts available. We established the Fastenal School of Business to provide employees with the product knowledge and skills they need to provide solutions in the field. And we aggressively invest in our inventory and distribution system in an effort to put more products closer to more of the customers who need them than any other industrial and construction supplies distributor in North America.
A lot has changed within our company over the past 40+ years. The old store with the wooden door for a front desk has been replaced by more than 2,300 stores with locally tailored inventories and modern merchandising. Our original delivery vehicle (a t-boned 1959 Cadillac Coupe de Ville) has been replaced by 5,000 delivery vehicles, including hundreds of semi trailers and sprinter vans, as well as our trademark white pickups. But one all-important thing hasn't changed, and that's our commitment to provide the kind of service that keeps customers coming back -- something that's still best summed up with four simple words:
"Growth Through Customer Service"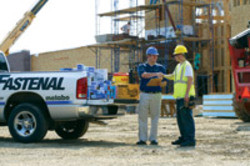 (click on Lowes to be redirected to their website)
Shop Lowe's selection of tools, kitchen appliances, cabinets, cabinet hardware, counter tops and paints
Need Help? Call 1-800-445-6937